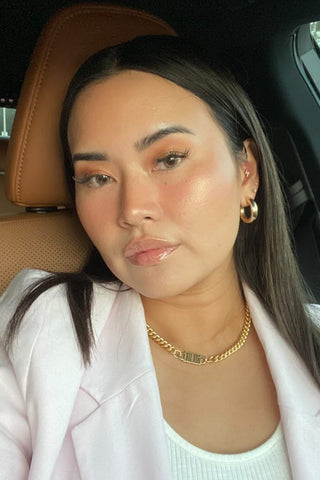 become a chella brand ambassador
our brow & eye makeup makes a positive impact, and so do you
We want to partner with individuals that love our clean, vegan, and cruelty-free Chella products. If you want to earn commission, grow your following, and gain exclusive access while being an active contributor to the clean beauty community then... hello! We've been waiting for you.
what is a Chella brand ambassador?
A Chella Brand Ambassador is an advocate for our commitment to vegan and cruelty-free beauty practices. They represent our values and products, spread brand awareness, and promote the importance of ethical beauty practices. Apply now and enjoy exclusive benefits while inspiring others and making a positive impact.
ambassador perks
FREE PRODUCT
Free samples & product available to select partners.
EARN COMMISSION
Get up to 25% commission on each sale made using your referral link.
EARLY ACCESS
Sneak a peek at our latest product launches before anyone else.
EXCLUSIVE OFFERS
We'll share special offers with you to share with your readers & followers.
30-DAY COOKIE WINDOW
Your unique referral links will be active for 30 days.
BONUSES AVAILABLE
Bonuses and perks are available for our top ambassadors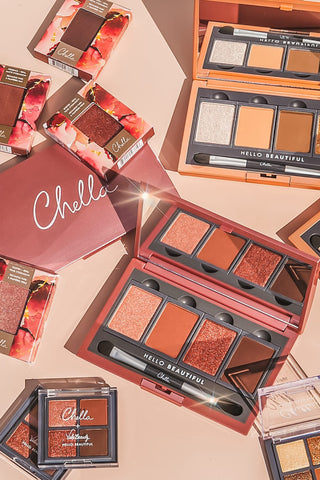 requirements
Post once a month using your Chella products.
Have a passion for clean beauty and makeup.
Let's grow together, participate in surveys for new product development, share your favorite products, give feedback, and connect with us.
who can apply
Must be 18 years old or older
Own and use a Chella product.
Have a PERSONAL Instagram or TikTok account that is PUBLIC.
Be actively/regularly posting with an engaged audience
ready to become a brand ambassador?
get more perks from Chella
Turn your love for Chella into rewards, cash back, exclusive access, deals or even commission. Check out our different programs below:
---
ambassador
Are you an influencer? Join our highest-tier, Chella Ambassador, and earn a 10-20% commission, receive free products, and enjoy even more perks for both you and your audience. Must apply to be accepted.
---
trendsetter
Share your own unique promo code to your followers, friends & family and you'll earn discount codes & promotions on chella.com. Available to everyone, no application needed.
---
rewards
Our easiest way to get Chella perks. Earn 1 point per $1 spent. Earn even more points by following us on social. creating product reviews & more. Redeem points to save on your next purchase.