Repost from: Fashion360 Magazine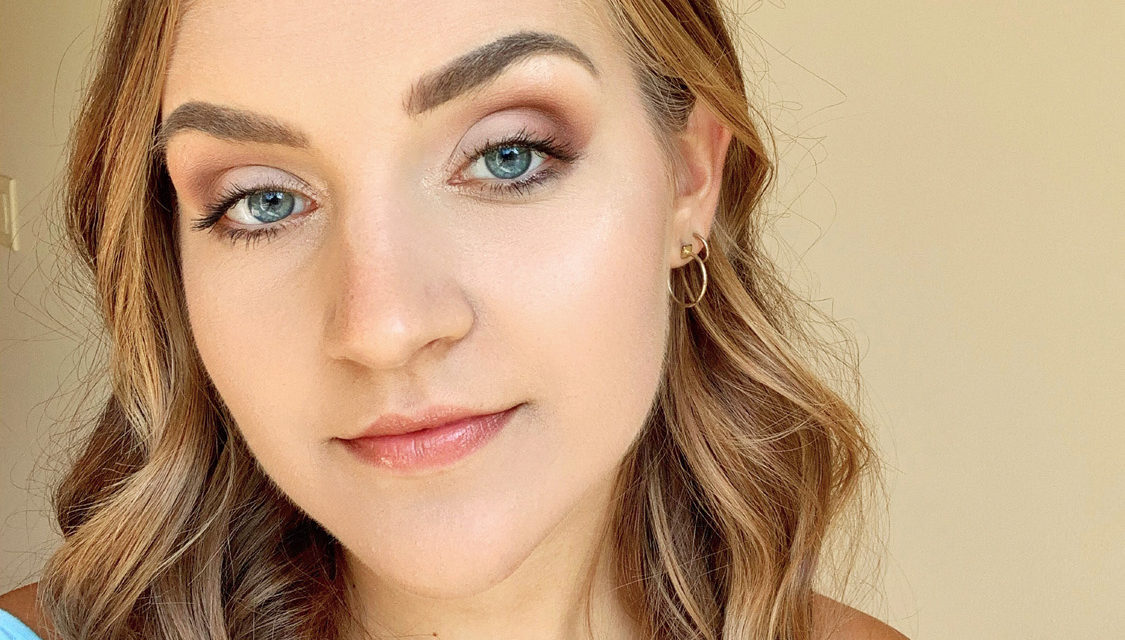 CELEBRATING NATIONAL CLEAN BEAUTY DAY WITH CHELLA'S DIVINE PURPOSE EYESHADOW PALETTE
In celebration of National Clean Beauty Day, Chella in collaboration with IPSY present the Divine Purpose Eyeshadow Palette. This palette is only available for a limited time, consisting of matte shades and shimmering pearls. The Divine Purpose Eyeshadow Palette is the first line in Chella's commitment to Clean Beauty with this palette that is completely talc free.
Chella emphasizes natural beauty with a focus on clean and sustainable products that are cruelty-free, vegan, paraben-free, and gluten-free. With an emphasis on natural beauty, the brand presents products that aim to highlight the wearer's natural beauty. As a person who loves sustainable and ethical products and who frequents a more natural makeup look, I was thrilled to try Chella's new palette.
When I did receive my Chella box I was immediately stuck by the adorable packaging. I was greeted by an adorable Chella sticker with the motto, "Beauty Doesn't Wash Off." My box was packaged with care in pink and white paper that perfectly matched my set of Chella's newest refills from Manifest and La Vie. With eye-catching colors and positive affirmations, my first impression of the products just prior to their unboxing was that Chella truly cares. They truly put one hundred percent of their efforts into even the smallest details for their customers.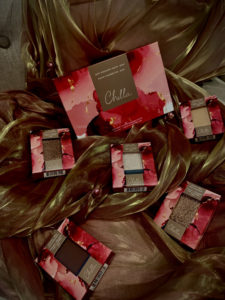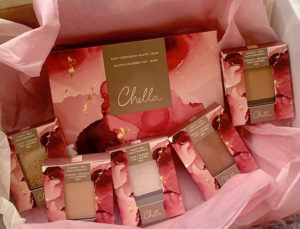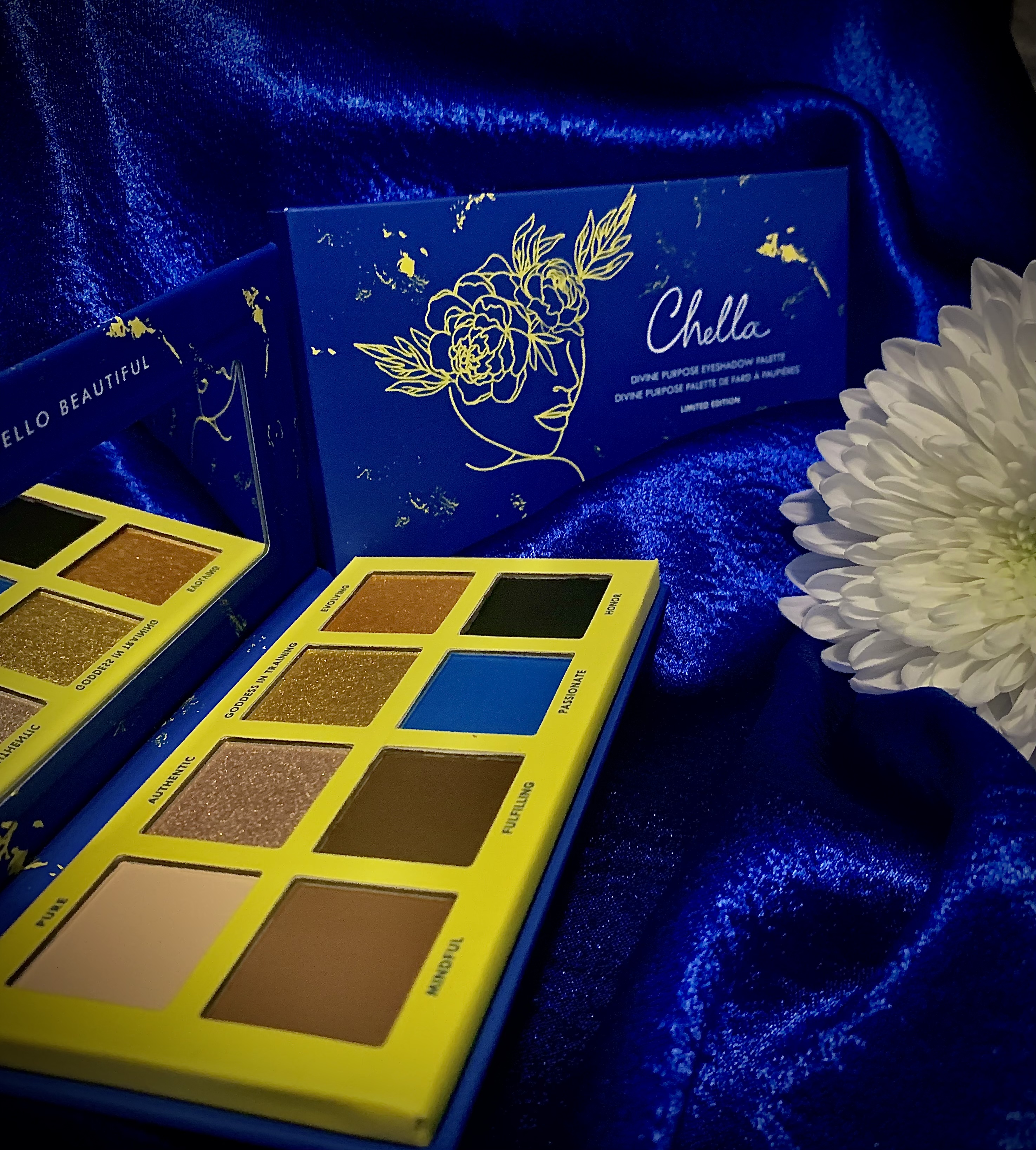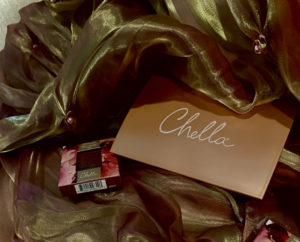 The packaging of my refills as well as the Divine Purpose palette were met with care and purpose. Every sticker, tissue, cover art, and paper had a sort of uplifting message on it for the customer. I must admit I felt confident with all the messages and even more eager to try on the products.
To give a brief background, my go-to makeup look is an emphasis on the eyes with a light lip gloss and minimal concealer to cover blemishes. I enjoy a natural and soft look that makes my eyes pop and draws attention to my natural features. Opening my refill palette, I immediately took a liking towards the light pearls of La Vie, particularly Instincts and Femme. The colors of the palette immediately lit my eyes with a beautiful pigment that lasted all day.
As for the Divine Purpose Eyeshadow Palette it was nothing short of gorgeous. Though I will admit I was a bit intimidated by colors that weren't quite in my usual day-to-day look such as the Passionate blue and Evolving orange. After using the palette for a week, I have a few observations.
The first observation is that the pigment is incredible. After taking swatches of the Divine Purpose Palette the conclusion was that it's bright with creamy colors that stand out nicely on the skin. The second observation is that the eyeshadow blends extremely well, though I must say the first time I used the product I was in a rush and did an extremely poor job of blending it, this made me sufficiently skeptical of the makeup. After taking the time to use a primer on my eyes I was surprised to find that blending was actually a breeze and the eyeshadow lasted through an eight-hour workday full of sweat and summer heat.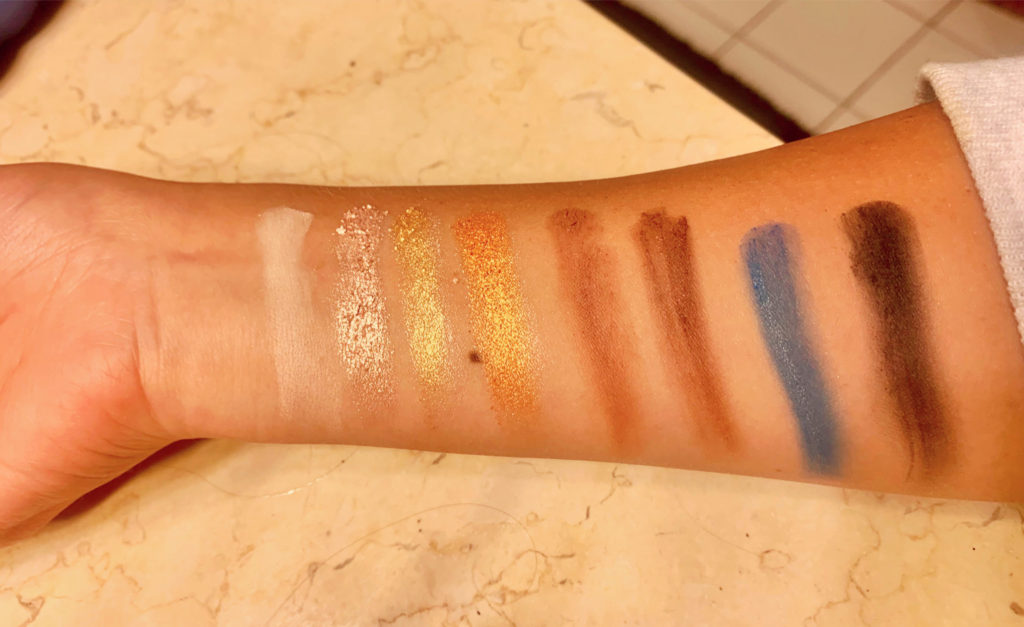 It occurred to me that though this palette was great for everyday wear, I wasn't sure how it would look in a special event setting. With an important dinner at night and the need to use this palette to its full potential, I consulted a makeup artist at a local salon. After taking swatches of the Divine Purpose Palette, we agreed that the pigment of the palette was nothing short of incredible and sought to create a look that would be both natural and attention-grabbing. I have blue eyes so we decided to create a look that used the mattes of the palette rather than the pearl shimmers, though I must admit it was tempting as they stood out so nicely.
The look created with the Divine Purpose Palette centered around the shades Pure, Authentic, Mindful, and Fulfilling. The artist started with Pure and blended with Mindful and Fulfilling creating a soft cut crease, she then used Authentic to highlight my eyes. After discussing our use of the palette, we both rated it a 10/10. The look was incredibly soft, but attention-grabbing with a product that was extremely easy to use to create a natural or more dramatic look. It fit to my personal preference of a natural eye look, but also fit to beautiful event makeup.
Chella and IPSY's Divine Purpose Eyeshadow Palette is a stunning, accomplishing Chella's goal of highlighting the wearer's natural features while also achieving a cruelty-free and sustainable product. I would highly recommend using this palette to anyone interested in a clean and natural look.
Repost from: Fashion360 Magazine